Cleopa GmbH is a provider of innovations in the energy sector since 1998 and offers a wide range of consulting and service offers. The company has a quality management system according to ISO 9001:2008.
Dealing as efficient as possible with energy belongs to the social central topics of our time. Cleopa offers custom-made solutions for enterprises which would like to reduce their CO2 balance, to improve their public image with regard to ecological aspects and at the same time want to come up to to commercial requirements:
consulting on energy efficiency: for companies in the context of the KfW Fund "Energy efficiency in SMEs". Cleopa is trusted very well with the chances and challenges of energy efficiency projects, which is based on its long-standing activity in the energy consulting.
lighting contracting: From an annual burning time of 4,000 hours, switching to energy-efficient bulbs can be economically successful. The willingness for an investment by the operator or user of the lighting system is often missing. For this purpose Cleopa offers lighting contracting. We offer our customers in this still young business unit:
the complete takeover of investment and retooling costs ,
the acquisition of maintenance and operation,
the improvement of lighting situation,
the reduction of energy consumption,
a perennial cap of the costs on the Status quo and
pro-rata bonus credits of the energy cost savings for the operator.
Development and execution of innovation projects: in the field of energy. Cleopa develops projects for and with partners. This includes the management consulting for the financing, participation in the submission, involvement of the companies in associations as well as the participation in the project implementation and documentation.
We are proud members of: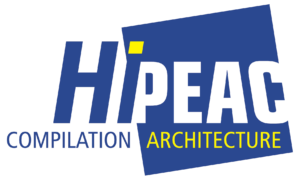 Since 2004, the HiPEAC (High Performance and Embedded Architecture and Compilation) project has provided a hub for European researchers in computing systems. HiPEAC's mission is to steer and increase the European research in the area of high-performance and embedded computing systems, and stimulate cooperation between a) academia and industry and b) computer architects and tool builders.